​Introduction to XNSPY
XNSPY is the next generation of Smartphone monitoring software and can perform all sorts of tasks effortlessly like capturing a cheating husband or wife through getting a hands-on delicate emails or text or help by putting your mind at ease with your child or employees abusing their smartphone or internet privilege.
How XNSPY works
This highly intelligent piece of software can be installed on mobile device and once installed you can start monitoring remotely 100% in stealth mode on their XNSPY User friendly Dashboard.
XNSPY dashboard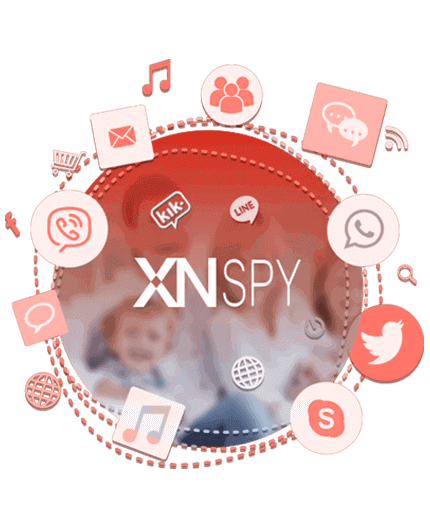 The best thing about XNSPY from a usability standpoint is the dashboard itself once you login you choose the phone you'll monitoring and then click on open dashboard and here you will have access to phone logs calls text messages sent and received, list of emails, internet history, calendar even want new contact they have recently added.
Further to this all social networks will also be exposed, Viber, Skype, iMessages, 
LINE, KiK and even Facebook. Not to worry all other apps and dating apps will also be monitored. Things like Bumble and Tinder these apps can also bemonitored from the device.
Geo fencing and location targeting allows you to have access to their whereabouts and even restrict them
Who XNSPY is for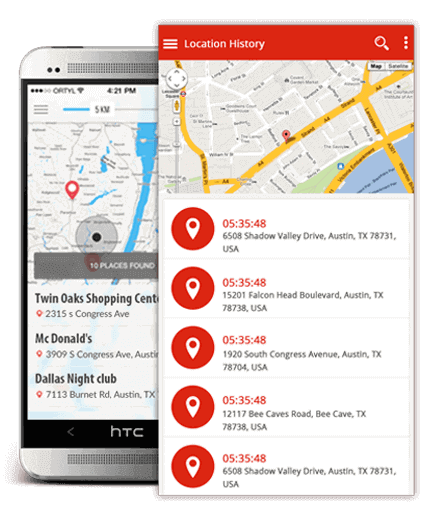 XNSPY works as a great software to catch a spouse if he or she is cheating on you you suspect your kid is actually doing something that they said they were going to do but I doing something completely different check on there phone history and all that sort of thing.
Can be used for employee tracking or monitor
ing software installed on the employee's phone and then you can see if there goofing off behind the desk we're at the pub drinking with their bodies when they're supposed to be out dealing with clients. 
Some of the features include phone calls and contacts SMS and instant messenger chats including Facebook and KIK LINE WhatsApp all those other ones that I've mentioned before as well as GPS location tracking, emails and online activity tracking, recorded phone call monitoring and surround sound listening and recording multimedia files with 24/7 instant alerts, as well as XNSPY Analytics dashboard as well as a built in keylogger, WiFi network logs ,WhatsApp and Geo fencing alerts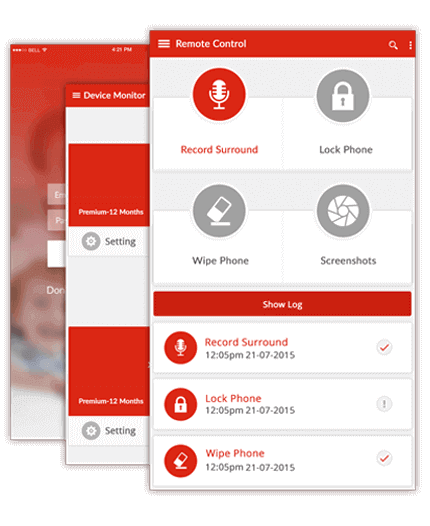 Features and Functionality:
XNSPY has some great features and functionalities that assist the app owner in all aspects of their tracking and monitoring plan. The app is controlled by the online dashboard which is accessible from anywhere in the world; it requires a web browser and an internet connection.
There is also a control panel app for people who have Android devices. Using this dashboard, XNSPY users owning an Android device can monitor and track their devices on the go. XNSPY also allows for monitoring of multiple devices through a single interface.
Next, we will take a look at the features and describe them:
All about Calls:

The XNSPY app

 keeps a record of all incoming, outgoing and missed calls. It provides to the app user with details such as Contact name, number, duration, date, time and the location of the device at the time of the call. All calls are recorded by default and the recordings are available for the app user to listen to.

Text Monitoring:

It would not be an effective mobile spy if it did not offer some sort of text monitoring capability. Xnspy allows viewing and reading of all incoming and outgoing text messages from a variety of channels such as SMS, IM Chats, and Email. Details such as Contact Name, Number, Date, Time, Location (device location when the SMS was received), and Email Address (if applicable). It also has another functionality, it allows the user to set up a watchlist of words, which when used in any of the mediums mentioned above triggers an alert that send the app user an email with the complete details of the message in which the word was used. This functionality gives the app user freedom from viewing each and every message.

Location Monitoring and Tracking:

This feature uses the GPS and data connection in the target device to provide the app user with constant information regarding the device's location. Set up day-wise it shows all the places the device has been or currently has been.

Geo-fencing:

This feature works in tandem with the location monitoring functionality and allows the app user to set up a virtual fence. So that whenever the target device enters or gets near a certain pre-defined area the app user is alerted to this via an email. The same can also be set up for the device leaving a certain area.

Browsing History and Calendar Entries:

XNSPY provides a record of all visited sites and bookmarks stored on the device. It also provides viewing of details of any scheduled activity mentioned in the Calendar app.
Installed Apps – Viewing, blocking and scheduling: You can view all apps installed on a target device and can remotely block them as well. You can schedule their operation times as well; you can allow the app to work for a certain time and then it will block itself.

Remote Control:

These are failsafe systems, you can remotely lock and change the password of your target device and also if required remotely delete all date from the smartphone/tablet.
Some of the pros that XNSPY really like to be proud of is the 100% 10 day money back satisfaction guarantee, their price which is only $8.33/month which is less than two coffees in the entire month and the fact that you can spy on the device in 100% stealth mode and there's a 24 hour per day live chat that you have access to if you run into any dramas.
XNSPY Cons
The things XNSPY need to work on is their customer support they don't currently have the voice call option available and even if they have a 24 hour live chat which is fairly responsive – sometimes it's just good to talk to someone in person. They may be opening something like this in the future.
Remote camera feature is unavailable

Doesn't support Nokia and blackberry smartphones very well.
XNSPY reviews
So there are over 100,000 happy customers out there from fathers, mother's, employers, husband and wives that are lucky the came across this app and hundreds of success stories all alluding to the fact that this is the most intelligent and simple app of all.
Where to Buy XNSPY
XNSPY can be downloaded from the official website xnspy.com and if there is anything else that you would like a review on please leave it in the comments below.
Additionally to that there are many other Mobile Spy monitoring software out there but if you want something with a clean dashboard and all the features that you never asked for for a relatively cheap investment then XNSPY is for you.
Thanks for checking out my review on the XNSPY app I really hope you enjoyed reading my take on it and listening to the features I really do enjoy creating these blogs for you if you want me to write a specific article or review on another software then please email me at support@MobileSpySource.com and I'll happily do an review on that software.
Pricing and Customer Support:
XNSPY mobile spy comes in two editions a Basic Edition and a Premium Edition; the Basic Edition costs as low as $8.32/month and the Premium Edition costs as low as $12.33 / month. The two packages differ in the functionality offered – this is a good thing for consumers as they only have to pay according to functionality they require. If they do not require advanced features they will not have to pay for the extended features like most other spy apps require.
XNSPY offers 24-hour customer support; their support staff is helpful and ready to assist.